Is practice the only factor for achieving success, and are you being smart with it?
It is often being told as an absolute rule, one idea that is attributed to Malcolm Gladwell, that in order to achieve world class mastery in a certain field, you have to put in 10.000 hours of deliberate practice. Can it be said that this works all the time?Of course not. And certainly it is not the only factor for success.
It is an important factor, but not the only one. As in all areas, in sports, it is not enough to put in 10.000hours of practice and once you do it, everything is ok and you become a legend. Everyone has a different pace in learning. Everyone has a different skillset, talent and mental states, all of which affect the final outcome. Not to talk about social or economical structures that all play an important role.

While the more you practice, the better you get,a Princeton University study,showed that that practice accounted for just a 12% difference in performance in various domains. In detail:

• In games, practice made for a 26% difference
• In music, it was a 21% difference
• In sports, an 18% difference
• In education, a 4% difference

• In professions, just a 1% difference

This just shows that there are a variety of factors that affect every human process. Although we, in the sports world like to look away from the fact that our actions are based on chance, it is a true fact. Just take a look at Leonard Mlodinow's book "The drunkard's walk" and be convinced that there are forces well beyond our reach, and certainly beyond our understanding, that play a role in the outcome of anything we are doing. Practice is more important in very structured fields, where the rules are stable, conditions are stable and the task relies on repeating technical moves or procedures.

The key here is mental preparation and toughness.

What is better, being in a gym, shooting a basketball for 4 hours, talking, going easy in a walking pace, dribbling around and never minding how many you make, or being in there for an hour and a half sweating your a** off, going 100% in every shot, counting the makes and misses and pretending it is a game-like rhythm? In which situation will progress occur?
Although we have made a God out of hard work, smart ,focused work beats it every time.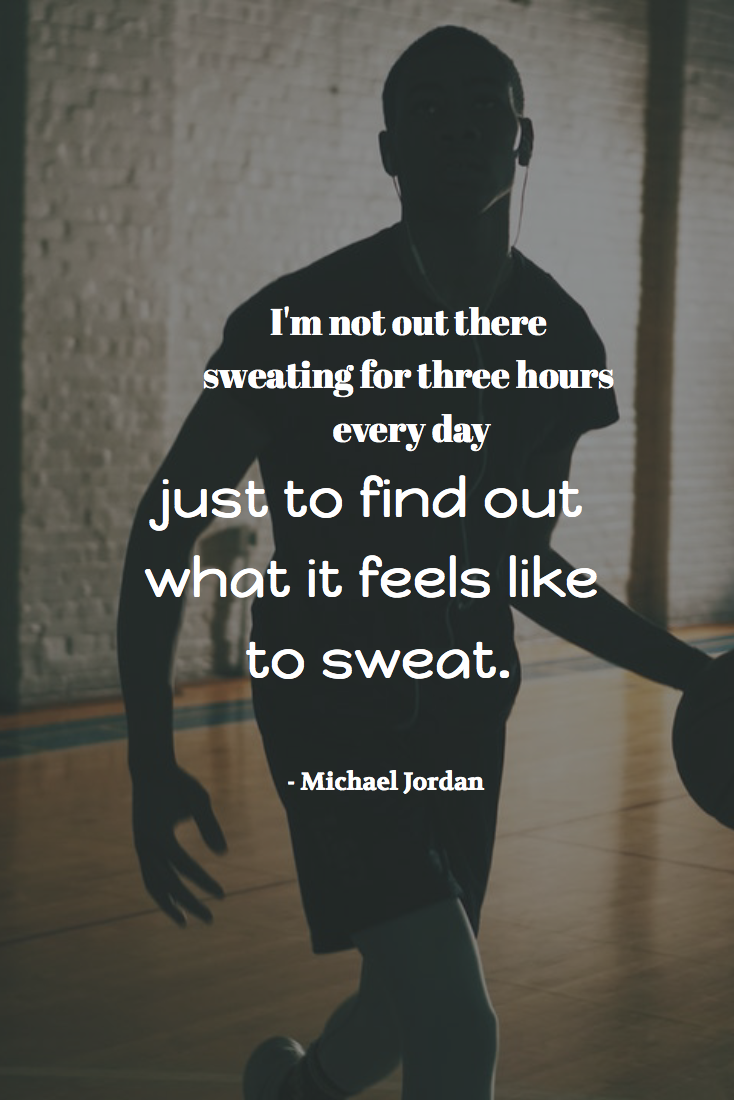 As we like to take sports as an example, we can see that in all sports, predisposition plays a huge role. Physical characteristics are key to it also. What we like to call talent is also a factor, although talent too, alone, is not of importance. Social situations, like opportunity, structure, background, financial status, education and general abillity to have access, are keys too. It is way too simplified to expect everything from practice alone. Without it, you are doomed. But by relying ONLY on it, you are being unrealistic.

It is true that we hold the keys to our future by our actions and we must act in order to achieve anything, but at the same time we must know that there are other factors working too. About them, we cannot do anything other than be prepared, expect the unexpected and accept everything. Nothing pessimistic there, just the way it is.
It is not that practice-alone- makes perfect, it is rather that practice takes you to the level you need to be.