Negative emotions are created by uncertainty. Those emotions can occur at all times, across all ages and in all social cycles. There are some simple steps one can take in order to keep everything under control.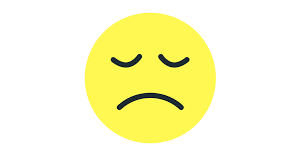 It usually doesn't take much for one individual to be overcome by negative emotions and once that happens, things can escalate with tragic outcomes, or one can awaken some hidden strength inside, overcome negativity and get out stronger. We all have a negative system inside us that is periodically freezing us. It can be quite common in athletes before games, but most of the time it is not felt, because they have developed the process of overcoming it.

Depression is one of the most common consequences when someone is overrun by negative emotion.

Handling high levels of negative emotion is a procedure that can be learned, repeated and exercised so it doesn't become a freezing obstacle.
Here, I will put up a three-step solution for handling negative thoughts and urges for freezing. The sequence of the steps is important because you cannot go to #3 without doing #1 and #2, or any other combination.

1. Have a Plan

The first most important step when negative emotion kicks in. Without a plan, a goal, it is most likely that one will lie all day in bed and then have extra negative thoughts creating a cycle of negativity. Sometimes, that plan can be set from someone outside the person, but it is necessary in order to set the wheels in motion.
It doesn't need to be a big challenge for starters. The simple act of getting out of bed, of doing some push ups, of reading 10 pages of a book daily, preparing breakfast or lunch, go walking for 2km a day will do. There must be understanding that action must be taken. Something simple, yet motivating. We must not get carried away, thinking that a goal is always something great. It can be something small, but it must be something. If you wake up and think "today I am going to deliver world peace" is the same as not getting out of bed at all. If there is a problem reading 10 pages, read one. But read! And after, the levels can start to grow, then you can start playing around a bit with your goals. But the goals must be clear.
It's the same as if you're setting yourself a challenge. You don't want to set the challenge so
that the probability that you'll attain it is 100% because that means it's something that you
already know how to do. Maybe you want to set the challenge so that your probability of
attaining it is 75% or something so that you have to stretch yourself. That process is actually
useful because it propels further development.
When this path opposes no reaction, it is time to implement step #2, keeping up with your progress.

2. Routine

Implementing routine, you can get sort of a virtual cycle going again. The thing that moves you and gradually makes you feel alive again, can be best represented with a routine. A movement that is continually being repeated. Athletes know that win or lose, there will be practice time again at certain times and with spicific characteristics. It doesn't get quoted usually, but they really look forward to it, because it is their world, their comfort zone, no matter the intensity. That is why serious injuries that require large periods of time of absence from activity, have so much of a negative psychological impact; a routine is destroyed, now what?
Practically, It's not such a bad idea to get up at the same time every day, for example, and go to bed at the same time every day, and to eat at the same time.
It is not boring, it gives a sense of security.
It is putting stability in life, but as all situations, it is not something one must overdo. The general actions can be planned as a routine, if you go to all details, even to the tiniest component and try to control everything, neurosis can kick in and that coul trigger another wave of negative emotion.

And now we are led to:

3. Expose yourself to the unknown VOLUNTARILY

There is nothing helpful in trying to be protected from everything, may it be mental challenge or physical. One cannot live a life in hiding and have the sense that everything is alright.
That means no development.
In order to heal, you must prove-to yourself first- that you are bigger than the thing which is freezing, which is scaring you. Don't wait till the thing has become so great an obstacle so you cannot implement any step towards fighting it.
It really is a process like the one athletes implement when facing their goals and ambitions; here's the obstacles that you're encountering on your way to this desired goal, and you're avoiding the obstacles. Maybe let's say the obstacles are the hours of practice one needs to put in, or an skilled opponent. They're putting you in a position of withdrawal, or they're making you volatile. Can we break down your approach to the obstacles in such way so that we can find some way that you're approaching that's going to be valid and that's going to be productive and move you forward?
It is important to get going, and that may require from you to reduce your ambition to the point you find a move forward that you can actually take.
It is like this: you want to dunk a basketball. First of all, do you even have a ball?No. Then the first step is to go get a ball. By starting this process, you are halfway there. No matter how many jumps you do, if you don't have a ball, you are never going to dunk. Silly example, but you get the point. Build on it.
Choose to do it by your own.
Don't try to run away from the unknown because no matter the plans and the routines you put in the process, if a drastic step is not being done, there will be no forward movement, just a cycle of negativity.